We've improved our map to be more powerful and customizable! 🔥⭐️
Now, you can create a filled map where each region will have a different color based on its value.
For example, you can create a filled map of all the cases in the US during our COVID19 pandemic. Regions colored in red such as A or B indicate a greater number of infected, while regions colored in yellow or lighter colors have fewer cases.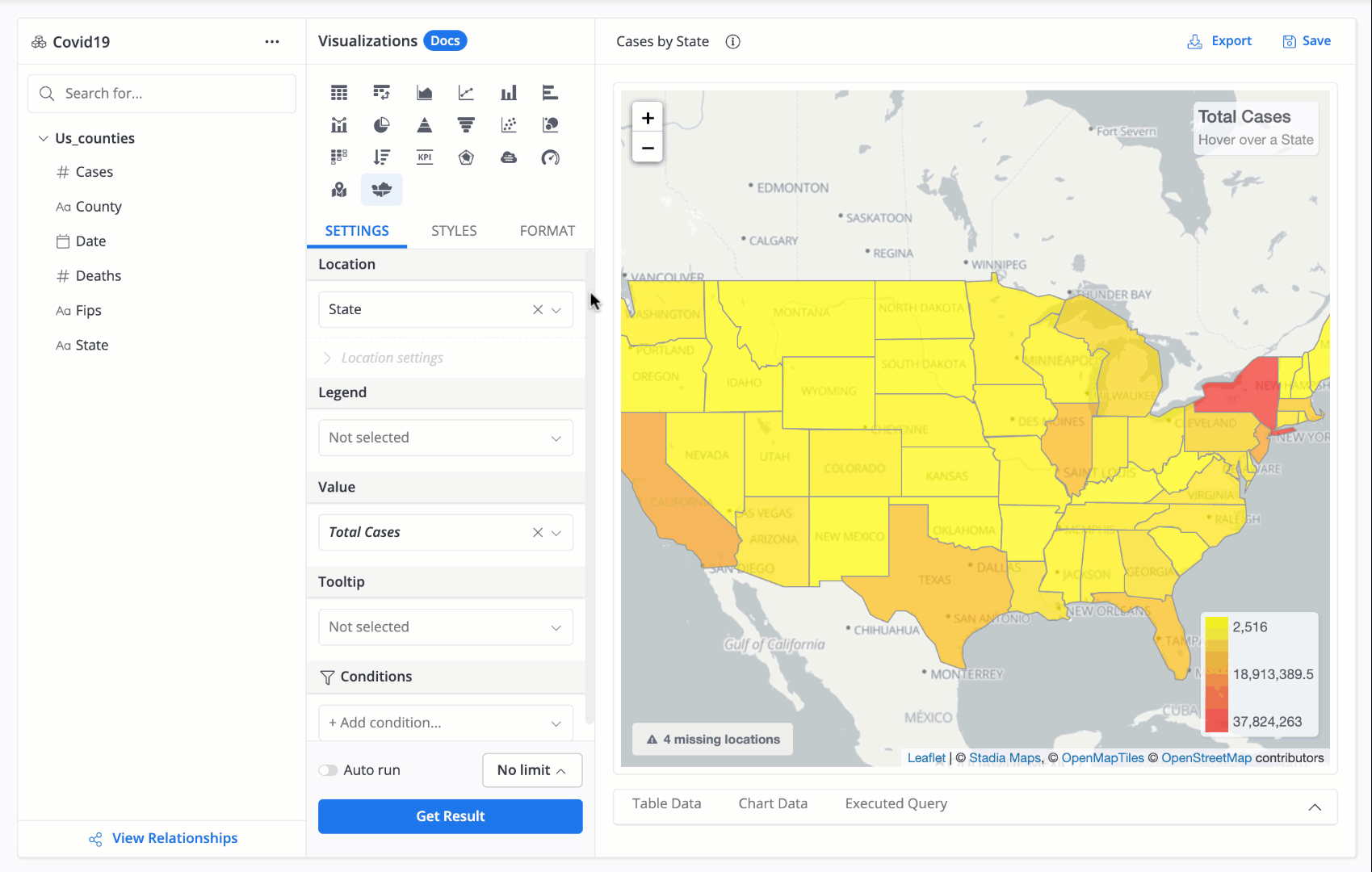 To learn more how to create a filled map, read more here.
P/s: Holistics Point Map (which can transform to Heatmap) will roll out very soon. You can still use the current Geo Heat Map until then, though.